Kushimoto & Nachi
Par simon chaudeurge le Vendredi, 29 janvier 2010, 12:56 - Lieux - Lien permanent
Après 5mois passé au Japon, je n'ai pas vraiment pris le temps de découvrir la préfecture même de Wakayama, mise à part Shirahama où j'étais allé en octobre.
Ce weekend, je suis donc partis à Kushimoto et Nachi avec Yoann.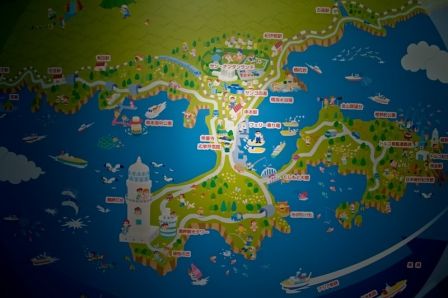 Il n'y a pas moins de 7jours, j'étais encore sous la neige dans la préfecture de Nagano, mais ce weekend c'est un tout autre décors qui nous attendait.
Grand soleil, plage, mer, montagne, ... bref, rien à voir.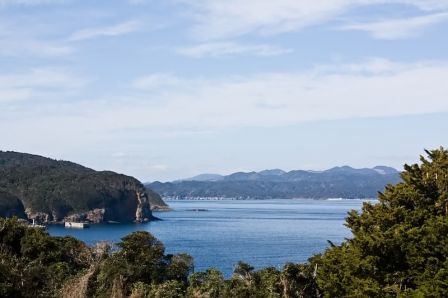 Arrivé en train de Wakayama à Kushimoto (environ 3h de train local).
Les lieux à visiter sont assez éloignés et les bus peu nombreux.
Nous essayerons donc de visiter cette partie de la préfecture en auto-stop.
Un résultats plus que concluant puisque nous avons pus voir tout ce que nous avions prévu et en moins de temps.
Le Kushimoto Big Bridge
écoutez bien la musique qui était dans la voiture !

Oshima Island and the Lighthouse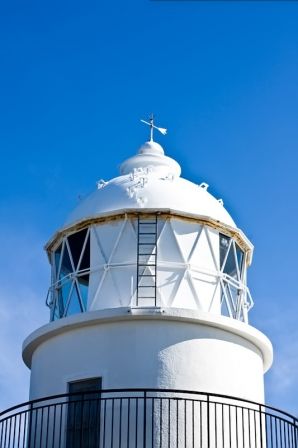 Shiono-Misaki Southernmost Point Park and the lightouse: le lieu le plus au sud du Japon.
Nous nous y sommes arrêté un peu pour déjeuner sur un rocher au milieu de la mer après une petite descente en "rappel" :)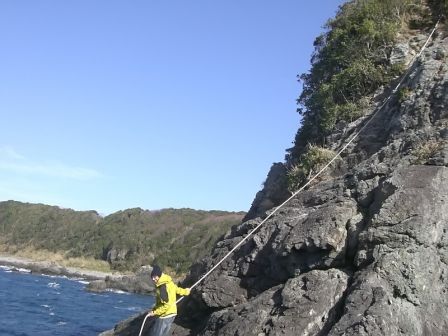 coastal rock formations on the sea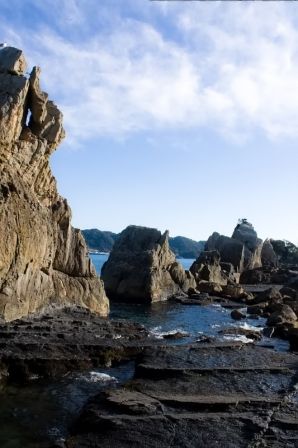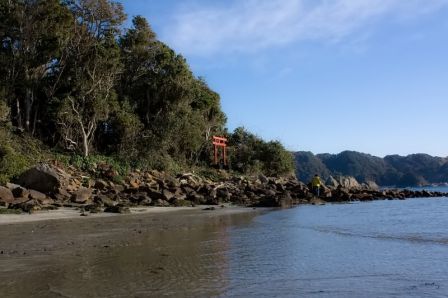 2ième étape: Nachi.
Nous avons donc eu le temps de nous rentre à Nachi (40km,toujouts en stop) et même d'aller voir sa célebre cascade cascade (133m) que nous avions prévus pour le dimanche !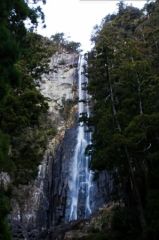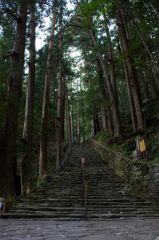 Résultat de la journée: environs 80Km parcourue avec pas moins de 6 voitures différentes (dont une petite dame qui conduisait comme une folle, qui a faillit nous faire sortir de la route mais que la seule chose qui l'inquiétait c'était qu'on écrase pas ses pommes...)

La nuit tombé, nous partons à la recherche d'un coin pour planter notre tente. Le vent nous pousse dans la forêt pour nous abriter.
On trouve un coin paisible aux milieu des arbres de cette foret qui, nous le découvrirons le lendemain, est un fait sur un chemin de pèlerinage autrefois pratiqué par l'empereur puis par le peuple.
Il fait déjà nuit mais il n'est que 18h. Plus au moins pour le délire, à la lueur de notre lampe frontale, on décide alors de passer le temps en se construisant une cabane pour y passer la nuit...
Quelques troncs d'arbres récupéré, des branchages, et le tour est joué. On peut maintenant passer la nuit dans notre formidable demeure. :)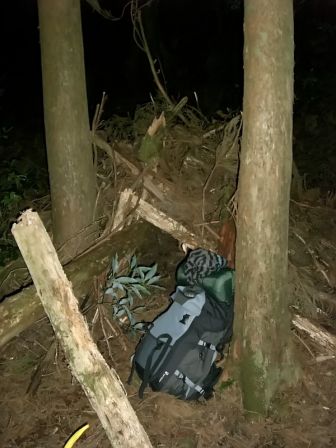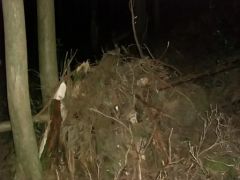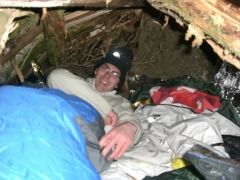 Après une grasse mat' dans la fôret, retour aux temples pour terminer notre visite de la veille.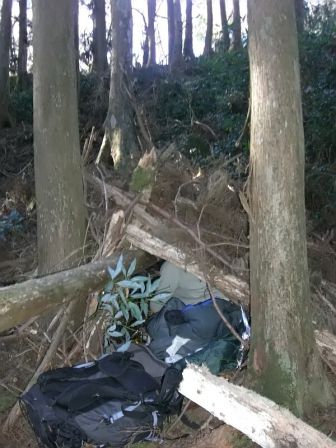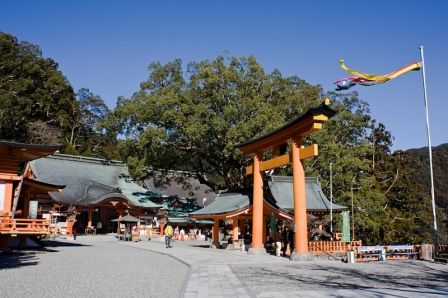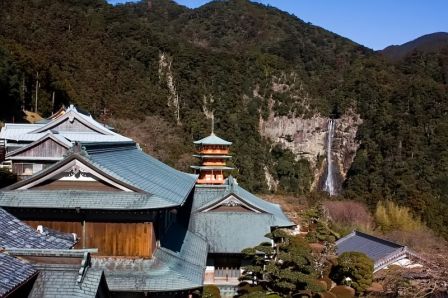 On redescend ensuite de la colline (toujours en stop) direction un onsen.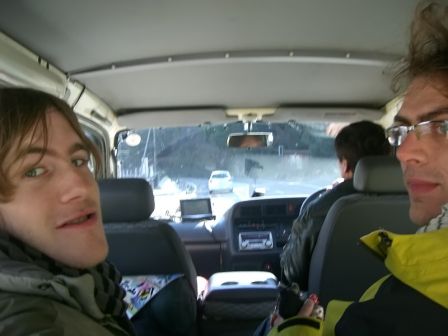 Au passage, un pécheur nous invite à manger des sashimi (de thon??) qu'il venait juste de pêcher, le tout autour d'une bière.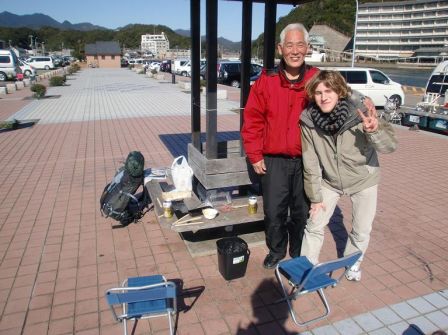 On empreinte ensuite un bateau pour se rendre sur une petite île qui héberge un hotel avec un complexe de onsen (6 au total sans compter les 2piscines).
Un bain à 40°C dans un grotte face à la mer, encore un moment inoubliable...